Relocating can be an exciting and overwhelming experience. Whether you're moving for a new job, to be closer to family, or simply for a change of scenery, one of the biggest challenges you'll face is selling your house quickly. We get local Fort Myers home sellers calling us or submitting their house info on this website every week saying "I'm relocating and need to sell my house in Fort Myers". Fortunately, we can assist a significant number of sellers in quickly selling their house (because we're actively buying houses in Fort Myers Florida right now!).
There's an insane amount of details to keep together, plus the stress of whatever is making you move in the first place – often it's a new job or a sick relative, but the true need to move always comes with a dramatic change.
So how do you make the most out of a difficult situation?
Don't Agonize – Organize.
You don't want to be in a situation where you end up paying to own and maintain a vacant house for 2 years. That gets expensive and it doesn't have to be that way.
Although the market is relatively stable right now in Fort Myers, things can change in the blink of an eye. We've heard some serious horror stories over the past couple of decades. Unless you're filthy rich, you probably can't afford to wait it out.
So how do you make the right choices when you're relocating and need to sell your Fort Myers Florida house fast?
Relocating And Need To Sell My House Fast In Fort Myers… Your Options And Steps
First…
Find out what your house is worth: To do this you can contact a reputable real estate agent or connect with us and we can give you a no cost no obligation valuation on your property. Once you know what the house may be able to sell for in the current market… that sets the basis for how long you may or may not be able / willing to sell the house.
Decide how fast you need to sell your house after you relocate: This is a biggie. I've seen professionals who moved out of state for a job who had their house on the market for over a year before selling it for a much much lower price than they hoped. Decide how fast you need to sell your house… and how long you're willing to keep making 2 mortgage payments, insurance payments, etc.
Find a solid real estate agent BEFORE you start packing boxes: Get the ball rolling early so you don't waste any time. Every month that you wait or every month that it takes to sell the house… costs you money. Or if you don't want to use a real estate agent to sell… we are a reputable local house buyer and we'd love to make you a fast-fair all cash offer. Just fill out the form through this link to get started >>
Calculate the value of selling your house fast vs. "waiting it out" for a dream price: We all want to sell our houses for as much as possible. But one thing many people forget to do is come up with the $ amount of how much it costs you to hold onto this house. The costs involved include the mortgage (which if you're still within the first 10 years of the mortgage, the majority of your payment interest and not hardly going to principal at all), insurance, taxes, maintenance, etc. Let's say you want to sell your house for $200,000… and your mortgage payment is $1,200/mo, taxes $200/mo, $100/mo for insurance, and $100/mo for maintenance (lawn maintenance, repairs while you're gone, etc.).

Those expenses add up to $1,600/mo

in "non equity building" expenses. If it takes you 7 months to sell that house through a real estate agent for that $200,000…

it cost you $11,200 in DIRECT "holding costs"

+ you had to pay $12,000 in real estate agent fees (assuming 3% for the buyers agent and 3% for the sellers agent).Totaling $23,200 in LOST money. That doesn't even account for the value of your time, your stress in thinking about that property sitting on the market, the opportunity cost of what you could have been doing with that extra money during those 7 months, etc. So the real cost to you was likely closer to $30,000.But, what if you were to sell your house next week and avoid all of that?Even if you sold for a discount below the retail price (lets say… $175,000)… you're still ahead of the game by selling the house NOW at a discount to a home buyer like our company vs. 7 months later at full price (and paying holding costs and real estate agent fees).Make sense?
Take action!: Whatever you decide… decide and take action. If you want to go the real estate agent route, great! Find a reputable local Fort Myers Florida agent. If you'd rather not have to wait and not have to pay real estate agent commissions… then a viable option may be to sell your house to us 🙂
If you have ample time and a remarkable property, you may consider testing the market by offering it at a higher price. Although it's a slim chance, someone may fall in love with the property and be willing to pay more than the market value, as people can be irrational in matters of the heart.
However, most properties are average and resemble others in the neighborhood. Therefore, unless your property is truly exceptional, pricing it at the highest point won't necessarily guarantee the best return on investment.
You can also try marketing your property for rent and sale simultaneously to see which option yields better results. Nonetheless, it is crucial to maintain control of the process, as this approach can be confusing for even experienced real estate brokers.
In some cases, we may collaborate with property owners to secure lease option agreements, where highly qualified buyers rent the property for an agreed-upon period before purchasing it. Alternatively, we can help negotiate a loan, make monthly payments, or conduct a short sale with a bank.
Our passion lies in helping people resolve complex problems. With creative solutions, we can bridge the gap and get you where you need to be.
Who Is Coastal Mountain Home Buyers And How Can We Help You If You're Relocating And Need To Sell In Fort Myers?
We're investors. We support our families and beautify neighborhoods by buying houses from Fort Myers home owners who need to sell fast for one reason or another.
The types of sellers who tend to work with us include people who…
Need to sell fast (we can close in as little as 7 days if you need us to)
Don't want to hassle with listing a property with an agent
Don't want to pay real estate agent fees
Can't sell their house for one reason or another (we buy houses in as-is condition)
… or a variety of other reasons
Investors can be a great option for those who need to sell their house quickly. Here are some ways investors can help:
Cash offers: Investors often have cash on hand and can make an offer to buy your house quickly without the need for bank financing. This can speed up the process and reduce the likelihood of delays.
As-is purchases: Investors typically buy houses in as-is condition, meaning you don't have to make any repairs or improvements before selling. This can save you time and money and help you sell your house faster.
Quick closings: Since investors typically buy houses with cash, the closing process can be much faster than traditional home sales. This can be especially beneficial if you need to sell your house quickly and move on to your next destination.
No commissions: When you work with an investor, you don't have to pay real estate agent commissions or fees. This can save you thousands of dollars and make the sale more financially appealing.
Flexible terms: Investors can often be flexible with terms, such as leaseback options, which can allow you to stay in your home for a short period after closing while you make arrangements for your move.
While working with an investor may not be the right choice for everyone, it can be a good option for those who need to sell their house fast and want to avoid the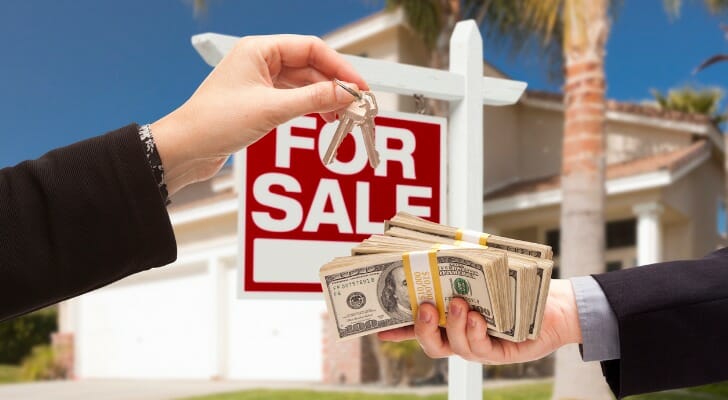 traditional home selling process. As with any real estate transaction, it's important to do your due diligence and work with a reputable investor who has experience in buying homes in your area.
But we're passionate people, and we believe in the Fort Myers community.
We're honest and straightforward.
We'll quote you a fair price, and we can close fast with cash.
If you are willing to exercise patience and enlist the assistance of professionals, you can oversee the sale of your property remotely. Though there may be some risk involved, in certain situations, this approach can be advantageous.
We're happy to help you find answers to your toughest questions about your Fort Myers real estate, so please feel free to call us at 239.829.9591 and chat with us anytime.